Twitter Tuesday Phrase That Pays Winner- 6/3/09
by TSG
on Wed, June 3rd, 2009 at 9:27 am
Well, you guys came to play AGAIN this week. Between all the Sir Mix-A-Lot and Monty Python references it was hard to choose a winner. But, even though TSG was thinking about Sir Mix-A-Lot, he's huge Monty Python fan, particularly of The Holy Grail.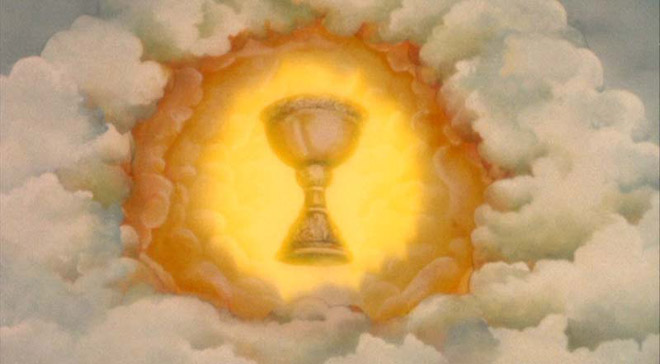 Here are some quality tweets including the winning tweet from winner, Amy L. of Waterford, MI:
Winner (50 Swag Bucks):
My name is Sir Swags-A-Lot of Camelot and I come to seek the Holy Grail @SwagBucks-Amy L.
Honorable Mentions (1 Swag Buck)

@swagbucks

Sir Swags-a-lot

knows the airspeed velocity of an unladen swallow!-Ellen C.
@swagbucks Bravely bold

Sir Swags-A-Lot

, went forth from Camelot!-Justin T.

In the movie, it was Bravely bold Sir Robin (not quite so brave as Sir Lancelot), played by Eric Idle that had the musical accompaniment as opposed to brave Sir Lancelot himself played by John Cleese. Justin may have known that and just thought it'd be an awesome tweet, in which case…he's absolutely correct.

Another week of outstanding TTPTP entries. Congrats to the winners.

Come back to play next week, it could be you.

TSG