Changes for American Idol!
by TSG
on Fri, September 18th, 2009 at 5:05 pm
Crazy news that's been somewhat overshadowed by more death and stunts at awards shows but Ellen has been named the 4th judge for the upcoming season of American Idol.
A somewhat unconventional pick, but what do you think?
Also, did anyone see Paula Abdul's Ellen impersonation?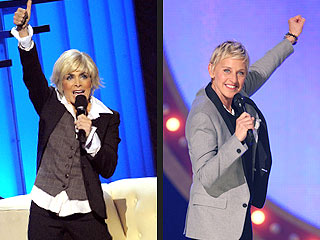 Iiiiiiiiiiiinteresting….
TSG