Celebrate our 11th Birthday!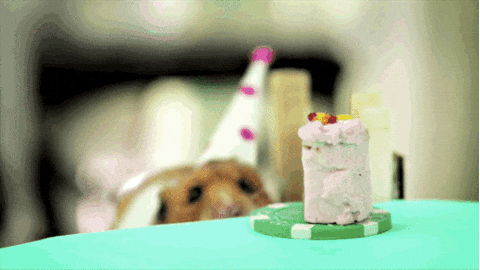 Here at Swagbucks we're super excited to be celebrating our 11th birthday on February 26th! We've already announced our huge #SwagbucksTurns11 $1,100 Instagram Giveaway so be sure to check that out! We know our birthday is only one day out of the year but we like to celebrate all week long at Swagbucks headquarters!
Here's what we have planned for the week:
Birthday Swago Board: This will be live until 6PM PT/9PM ET for your chance at earning up to a 500 SB bonus! You will have until 11:59PM PT to use your remaining spins on the Spin & Win wheel.
Swagbucks Rewind Collector's Bills: It wouldn't be a birthday celebration without a new Collector's Bills set. We are going down memory lane this month and featuring images from Swagbucks' past. We're throwing in a few old Swagbucks logos, Swag Guy & Swag Gal and everyone's favorite – Swagasaurus Bux! The set will start on Monday, February 25th at 12AM PT/3PM ET and end on Sunday, March 3rd at 11:59PM PT. Collect all 6 to earn a 20 SB bonus!
Swag Code Extravaganza: We know how much you all love Swag Code Extravaganzas so we have one planned on our birthday! Starting at 7AM PT/10AM ET on Tuesday, February 26th, there will be 6 Swag Codes available throughout the day. If you redeem all 6 Swag Codes, you will earn 30SB. Don't forget to download the Swagbucks Mobile App and Swag Button for the Extravaganza.
Birthday Sale: You can earn BIG Cash Back from all of your favorite retailers through 11:59PM PT on February 26th. We know it's our birthday but why don't you buy yourself something nice? You've swagged hard for those SB, you deserve it!
MyGiftCardsPlus Birthday Sale – To celebrate Swagbucks' upcoming 11th birthday, MyGiftCardsPlus is offering cash back plus a 100 SB* bonus on all gift cards of $50 or more!
BUT that's not all! We have two very exciting announcements to share on our birthday that you won't want to miss! Make sure you like us on Facebook so you are always up to date on the latest Swagbucks news!
We can't wait to celebrate another year with all of you!